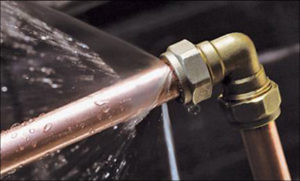 We provide comprehensive range of plumbing services for residential, commercial and industrial sectors throughout Riccarton & Wigram. Our main aim is to meet every plumbing need and expectation of our clients with quick turnaround time. Our team of plumbers in Riccarton & Wigram have years of experience and are highly dedicated to deliver the highest standards of service. All our plumbers are available 24 hours a day, so pick up the phone and call now.
Our Christchurch plumbers work closely with the clients that help them in accomplishing simple to complex plumbing jobs with a satisfactory outcome. Our services include repair, installation and maintenance of geysers and hot water systems in small to large buildings. Our highly trained plumbers in Riccarton & Wigram are also expertise in drain cleaning, and ensures to solve all plumbing related issues within no time. You can rely on us for fast, reliable and professional plumbing services.
Our courteous and efficient plumbers analyse the situation and advise you on the best solution as per your needs. Just call our plumber Riccarton & Wigram today and have your problem fixed right away. With the latest technology at the most competitive price, you've no reason not to call. You can contact us at 03 741 3026 for any query or to get the quote for any plumbing project.
Our certified plumbers cover:
* Aidanfield * West Melton * Wigram * Hoon Hay * Halswell * Islington * Hei Hei * Hornby * Westlake * Riccarton * Sockburn * Halswell * Hillmorton * Westmorland * Middleton * Addington * Broomfield * Western Hagley * Kennedys Bush * Templeton * Fendalton * Horny South