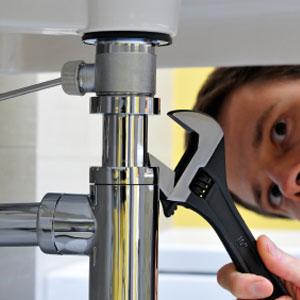 Plumbing problems are unpredictable and can occur at any time – and usually at the most inconvenient of times! Anyone who's tried to take a shower in the morning and found the water isn't working can attest to the disruption such problems can cause. While occasionally we can fix the problem ourselves, more often is the case that the issue beyond our understanding. That's why you need a recommended plumber at the ready to repair any leakage or blockages.
Plumbing problems require a lot of expertise and precision that can only be provided by a certified contractor with the correct training in all areas of repair and maintenance. As a licensed 24hour emergency plumber in Christchurch we are capable of providing efficient and reliable services whenever a problem arises. We are masters in our field of work and all our staff has undergone the necessary training needed in order to help our customers 24hours a day.
Many average plumbing companies are usually operate during office hours. We are the exception and make sure our lines are always open and our team is at the ready. If you've encountered an emergency plumbing situation, there's no need to trawl the internet any further: you can pick up the phone and speak to one of hour contractors right away. Our Christchurch emergency plumbing team believe emergencies are emergencies and its imperative response times are immediate so as to not less the situation deteriorate further. We work around the clock to ensure that each situation is dealt with immediately it occurs. Being strategically located in Christchurch we are able reach all our clients on within the shortest possible time, no matter the time of the day or night. We also have several mobile workshops at the ready – fully equipped to tackle any plumbing problem – which allows us to undertake simultaneous callouts.
Or services are second to none. Whether you need a full water system repair or you've encountered a burst pipe or leaky faucet, contact the leading 24 hour emergency plumbers Christchurch wide on 03 741 3026 and we'll send our team to handle the situation right away. We believe that price should never be a hindrance barring us from providing essential emergency services to our esteemed clients. To this effect, we declare all the charges before we embark on our duties. There are no hidden charges whatsoever associated with our work, so feel free to ask a quote!