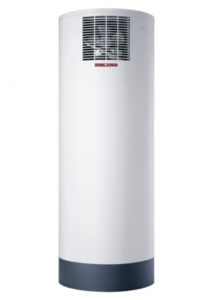 Is your water heater acting up? Do your heat pumps malfunction time and again? Are you looking to have a heat pump installed in your home? Then fear not – help is at hand.
If you are looking for heat pump repairs in Christchurch, give us a call today and we'll send our highly qualified technicians to your door. Does your house feel cold during winter year in year out? Are you looking for a way to keep it warm during the winter while cooling it effectively during the summer without having to replace your HVAC equipment? If this is what you're after, then let is provide you with proper hot water heat pump installation for your property.
With years of experience in this field we have the right practical skills to help you make the right decision at all times.
We have a team of fully trained experts who provide versatile solutions that range from planning and design to the actual implementation phase of all types of heat pumps. Using our trained specialists and by using modern tools, we can deliver adequate heat pump solutions to all buildings, whether old or new, commercial and office buildings included.
We understand that your property plays a major role when it comes to choosing a good heating system and we'll customize everything according to your requirements. We can advise on how to upgrade your current heat pumps, but we will never force anything on you. Our ability to explain all the technical jargon to our clients candidly will le you make the best decision for your needs. OUr heat pump installation Christchurch team is available now on 03 741 3026. Let us transform your heating system and giving you a snug, energy-saving home. You can also contact us for quality and affordable emergency plumbing services in Christchurch and its environs. Contact us today and discover the true value of having effective heat pump experts on your project.
Maintenance & Repair Services
It is everyone's joy to have a hot shower in the morning or a bath in the evening. To have this convenience without any interruptions, we believe that it is essential to service your hot water cylinder regularly –that is once every year. We understand that newly installed heat pumps can have problems too and servicing is unavoidable in such instances. With years of experience in fitting, repairing, and maintaining electric heat pumps, instantaneous hot water units, and gas heat pumps, we'll always deliver exceptional results. Different homes usually have different needs. We will provide advice to help you choose the right hot water system for your home, which will help you reduce the energy bills as well as play a role in environmental conservation.
You call us directly for an immediate consultation on the best water heating system solution in Christchurch. We're also available for gas fitting services.
03 741 3026.