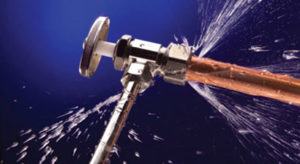 Our expert team of plumbers cover all of Sydenham and provide a wide range of services. You can call us for any of the following, such as water heating, heavy duty plumbing, flooding repair, and all other types of repair and installation work. Our fully operational call out service is available to handle every situation in a professional manner and within the required time.
Plumbing is a job that requires precision and expertise. Our experienced contractors have been in operation for a long time, during which they have acquired immense knowledge on various domestic and commercial plumbing issues. If you need your leaking taps fixed, central heating looked do not hesitate to contact our friendly plumbers in Sydenham on 03 741 3026.
Our experience in the local plumbing industry has been fundamental in helping us easily reach our wide network of suppliers in order to get quality fixtures replacements at unbeatable prices. We treat our customers with all the respect they deserve and we do not include any hidden charges in our costs. Get in touch with our Sydenham plumbers now and get first class results at a excellent price!