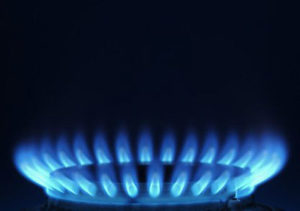 We are your go-to experts for all matters related to gas fitting. As the leading Christchurch gas fitter, we have been in the industry long enough to know everything there is to know about gas repair, installations, and maintenance. If you own a gas system, chances are that you will need it looked at sooner or later. If you've encountered a problem then why not call our professionals who have a hands-on experience with all types of gas?
Are you building a new home or planning to renovate your current one? We can offer advice on gas installation. A safe gas installation helps cut down on costly repairs and renovations, as well as enhance the safety of the home. We offer the finest and most affordable Christchurch gas fitter services using the experience that we have gathered in the field and work in accordance with with the highest safety standards for gas fitters.
Our passion and dedication to our work and the attention to detail that we provide on every project, makes us the best solution for all your gas fitting needs. We deal with all kinds of gas systems – whether you need commercial, industrial, or residential systems fitted, we can help. We also provide extensional services to caravans and temporary fixtures for catering tents during major outdoor events.
No matter where you are, we will deploy our Christchurch gas fitters on a fully equipped van complete with all the tools needed to handle almost any issue. Combine our fast response times, proper preparation skills, and the expertise of our agents and you have the best gas fitters in town! No matter how old or new your system may seem, our professionals possess the necessary tools and have access to the correct replacement parts.
We provide gas replacement services, gas hot water, central heating installation and repair, cylinder replacement, gas cooker repair, and a wide range of installation, maintenance, and repair services. If you need these or any other services, why don't you call the best gas fitter Christchurch wide now on 03 741 3026. Feel free to ask for a free estimate. You can also call us if you're interested in emergency plumbing or any queries regarding heat pump installation. We'll always deliver whatever you need.
Our team of seasoned gas fitters know their way around the entire city and will fix any gas fitting problem on your commercial or residential building. No matter the size of the task, we guarantee quality results. When it comes to gas fitting, there are no shortcuts and we only use top grade products.
It's better to be safe than sorry. Call our exceptional team of master gasfitters in Christchurch to help you solve the issue quickly. Call 03 741 3026!