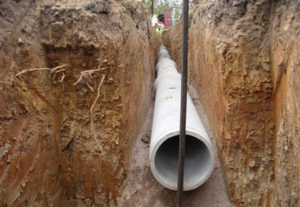 Toilet won't flush? Shower stopped flowing? Sewer of sewage pipe blocked? Need your drain pipes cleaned? In need of drain laying at your property?
Blocked, clogged or broken drains in your household or office are not only a nuisance but also a health hazard. With this is mind, our blocked drain cleaning Christchurch team understands that unblocking and clearing drains is a major issue that should be resolved quickly. Since drains can be clogged by a variety of substances such as grease, root ingress, corrosion or foreign objects, blockages are prone to occur at some point. In addition, it may take awhile before you notice the problem and any further delay in resolving the problem can lead to the drains collapsing. At this point it is necessary to call in a certified contractor to repair the issue.
Blocked drains and pipes are a disruption to our lives. They can happen no matter how hard we try to keep our systems clean. If you're unfortunate to experience such as problem then the right course of action is to contact a reliable drain clearing company immediately. By repairing the problem quickly you'll limit the chance of causing further damage to the system which can ultimately lead to the installation of a new drainage system (at great expense).
Being a professional commercial and domestic drainage unblocking service provider, we never let our clients down and make sure are lines are always open. With mobile teams of trained Christchurch professionals we available at all hours to see to your blocked sewage pipe or clogged sink. Our skills and years of experience in drain repair means we are able to diagnose and repair any problem within a short period.
Blockages can occur for a number of reasons: build of grease, pipe corrosion, human hair or foreign object in the drainage system. Our drainage specialists will be able to find out the cause and resolve the issue promptly.
Always consult a specialist first rather than trying to solve the problem yourself. This is because what you may perceive as a small problem might end up causing bigger damage. Before solving any issue, our trained drain cleaners use high-tech diagnostic equipment to detect the extent of a problem before deploying the necessary tools to offer a permanent solution. By using CCTV camera we can locate the point of blockage.
Clogged sewer drains should be dealt with urgently whether it is in the middle of the night, a weekend or holiday. Our blocked drain cleaners in Christchurch are always on call 24 hours a day, 7 days a week. Feel free to call us now and let us know how we can help. We also provide free estimates so do no be afraid to ask. Call us on 03 741 3026 and experience high-level service from experienced home and office blocked drainage cleaners. You can also reach us for low cost gas fitting and water pump heater installations.