Kitchen and bathroom fitting is no easy task and requires detailed planning. From aesthetic choices, to layout design and choosing the design and type of fixtures, bathroom remodeling requires the skills of both a interior design and a plumber. If you are yet undecided on the kind of layout or flooring to use or the furniture and appliances to include, we are here to help you with each and every task starting from the design to installation. We have years of experience in bathroom & kitchen fitting in Christchurch and we know how best to combine all the elements to give you the perfect bathroom for your home.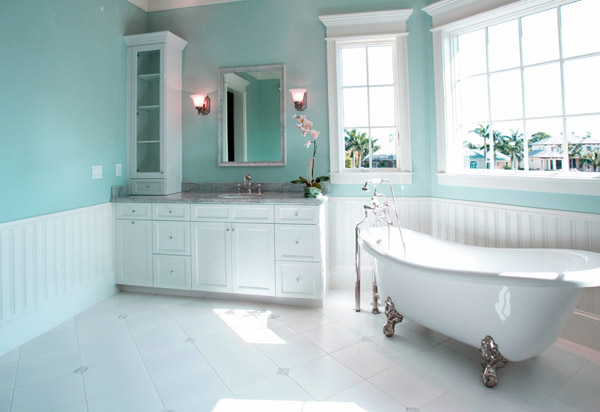 Whether you are looking for a renovation of your existing bathroom or kitchen or you wish install new appliances, such as a bath, sink or faucets, we are always here to give that expert touch. Before beginning our bathroom or kitchen renovations, we listen to your ideas and come up with a detailed plan that incorporates all your requirements (as well as keeping to your budget). We understand that the biggest constraints that you can ever face when designing, renovating or installing a new bathroom is space and cost. We help our clients go about this by installing beautiful, durable and quality appliances, that meets every budget.
A successful bathroom renovation involves several consideration: one must choose a design that keeps with the character of your property, while also making best use of light and space. Everything from glass opacity to shower rails to faucet design is brought into consideration. We have a catalogue of appliances to choose from and we will happily work with you to help choose the right look for your bathroom or kitchen.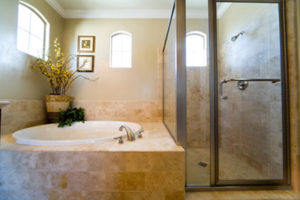 As your first choice in Christchurch bathroom renovations we here to walk you through every type of construction, renovation and remodeling project. As leaders in the field of home plumbing we know all there is to know about bathroom installations: from retiling to bathtub and sink fittings, to grout removal – we've years of experience. Combine this hands on experience with a flexible approach and an eye for detail and you have complete package for a successful renovation company. If necessary we are always happy scale down depending on your ideas and budgets and can work to any particular design you might have in mind. We also work closely with various suppliers to get good prices on a range of quality materials. Our belief is to give our customers what they want while saving them on expenses.
We have all the necessary high-tech equipment for the task and our professional contractors are familiar with every aspect of their work. We are experienced in all areas of bathroom fitting such as: sink fitting and installation, bath and shower installation, pipe work re-routing, tile and flooring, underfloor heating and electrical and plumbing services among many other additional services. We like to think of ourselves as the best Bathroom & kitchen fitters Christchurch can offer and as such we complete all the tasks within the specified period. Contact us on 03 741 3026 and ask us to arrange an estimate.